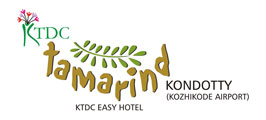 Kondotty, a town in Malappuram district in north Kerala is located close to the Kozhikode International Airport. The place is famous for the Nercha or offering at the famous Pazhayangadi Mosque located here. Kondotty is also a prominent place connected to the origins of Mappilapattu in Kerala. It is located at the hill top overlooking the airport where one can watch the landings and takeoffs in a poetic rhythm.
Facilities
Rooms
Premium - 01
A/C Deluxe -09
Total rooms -10
Conference options
Theatre type 50(capacity)
Restaurant
Plan
Type of Room
1st April 2022 to 31st March 2023 (INR)
DBL/SGL
CP
A/c Deluxe
1800
A/c Premium
2700
*GST Extra
Breakfast per person: Rs.150 plus GST
Check in/out :12 noon
NB: The tariff and taxes are subject to periodical revision. Customers please check the tariff and tax before making reservation.
Customers are requested to check the current tariff before making reservation.
Nearby attractions
Kadalundi Bird Sanctuary, about 10 Km
Kottakal Arya Vaidyasala, about 8 Km
Uru building factory, Beypore, about 22 Km
Kappad Beach, about 35 Km
Beypore Port, about 22 Km
Thirumandhamkunnu Temple, about 30 Km
Reach us
Nearest bus terminal: Kondotty, about 2 Km
Nearest railway station: Faroke, about 15 Km
Contact us
For Reservations
Tamarind KTDC Easy Hotel (Kozhikode Airport)
Thurakkal. P.O., T.B. Road
Kondotty 673 638, Malappuram

Tel: +91-483 2717200
E-mail: tamarindkozhikode@ktdc.com
For specific assistance
Mobile: +91-94000 08670