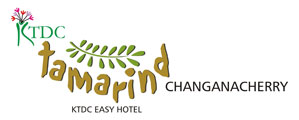 Changanacherry, a town in Kottayam district of Kerala is located between Kottayam and Thiruvalla townships. It is known as the gateway to the high ranges and the backwaters of Kuttanad. In the past, the region was known as Anchu Vilakkinta Pattanam, which in local language means 'Town of five fire lamps.' It once formed the northern boundary of the erstwhile princely state of Travancore.
The property is located on the Alleppey-Changanacherry road, which provides an opening to the life in the Kuttanad region.
Facilities
Rooms
A/C Deluxe -07
Total rooms - 07
Restaurant
Plan
Type of Room
From 1st April 2022 to 31st March 2023 (INR)
DBL/SGL

EP

A/C Deluxe
990

A/C Premium

1500
*GST Extra
Check in/Check out:24hrs
NB: The tariff and taxes are subject to periodical revision. Customers please check the tariff and tax before making reservation.
Customers are requested to check the current tariff before making reservation.
Nearby attractions
Paddy fields in upper Kuttanad, about ½ Km
Kumarakom backwater, about 37 Km
Chakkulathukavu Temple, about 12 Km
Sri Vallabha Temple Thiruvalla (famous for Kathakali), about 8 Km
Edathua church, about 15 Km
Paakkil Sastha Temple, about 15 Km
Panachicaud Saraswathy Temple, about 13 Km
Thrikodetanam Narasimha Temple, about 4 Km
Parayil church, about 3 Km
Mar Kuruloseri Museum, about 2 Km
Reach us
Nearest bus terminal: Changanacherry, about 3 Km
Nearest railway station: Changanacherry, about 5 Km
Contact us
For Reservations
Tamarind KTDC Easy Hotel
Manakkachira, A.C. Road
Changanacherry, Kottayam

Tel: +91-481-2400899
E-mail: tamarindchanganacherry@ktdc.com
For specific assistance
Mobile: +91-94000 08662